The Barkhordarian Law Firm Experience
Keeping You As Our Priority
Guided Communication and Updates Throughout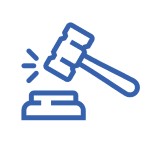 Dedicated to Bringing You Justice You Deserve
Aggressive Advocates Focused on Protecting Your Rights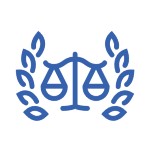 Over 25 Years Experience in Employment Law
Settlement Against International Hospitality Company
$1,500,000
Wage and Hour
Settlement Against Government Contractor
$825,000
Wage and Hour
Settlement Against Financial Services Company
$775,000
Wage and Hour
Settlement Against Private Equity Company
$675,000
Whistleblower
Settlement Against Government Agency
$625,000
Whistleblower/ Retaliation claims
Settlement Against Electronics Manufacturer
$550,000
Wage and Hour
Settlement Against Construction Company
$450,000
Wage and Hour
Settlement Against Beverage Delivery/Distribution Company
$250,000
Wage and Hour
Settlement Against Event Planning Company
$250,000
Wage and Hour
Settlement Against Property Management Company
$175,000
Retaliation Claims
Settlement Against International Hospitality Company
$1,500,000
Wage and Hour
Settlement Against Government Contractor
$825,000
Wage and Hour
Excellent
4.7
★
★
★
★
☆
Based on 143 reviews from
review us on
Miriam Herrera
★★★★★
GRACIAS ABOGADO RICHARD BARKHORDARIAN !! Obtuve la mejor compensación , peliaron por mi hasta el final, los recomiendo al 100% !!!! Son muy amables , estoy muy agradecida , GRACIAS A TODOS y CADA UN@ De las personas , que me mantuvieron informada de cómo progresaba mi caso. La mejor atención , GRACIAS
Ernie Montanez
★★★★★
Hiring the Barkhordarian Law Firm was one of the best decisions I have ever made. They really put me first and didn't take the first settlement offer thrown their way just to make a quick buck at my expense. They really worked the case and got me an incredible settlement. I really feel whole again thanks to their entire team. If I ever have the need I will definitely be using them again.
Response from the ownerThank you Mr. Montanez!!! If there is anything else we can do to serve you please let us know.
ZERSA BERNHARD
★★★★★
AWESOME SERVICE AND TRUSTED RESULTS JUST COVERS BODY INJURIES AND DR REFERRALS LEGAL SERVICES OF WORK RELATED NON PAID EXTRA HOURS ETC.
Response from the ownerThank you Zersa! It was a pleasure representing you.
Sierra Brooks
★★★★★
Christian is absolutely amazing, extremely patient, and great at seeking legal solutions
Response from the ownerThank you for the kind review Sierra. We love Christian too!
Bertha Montejo-Freeman
★★★★★
Barkhadorian Lawfirm has the best attorneys. They have helped a few of my family members, including myself, and their service is always great and successful. Thank you for all your help!
Response from the ownerWe will always be there for you, your family and friends Bertha! Thank you!
Óscar Burgos
★★★★★
Buenos abogados se los recomiendo muy profesionales y todo el personal muy amables saben hacer su trabajo Dios les bendiga
Response from the ownerMuchas gracias Oscar!!!
Martha Deras
★★★★★
Barkhdorian Law Firm es una ajencia muy professional, estoy muy satisfecha de como Mr Richard Barkhdorian llevo mi caso. Mr Barkhdorian es un abogado con mucha experiencia,es muy decidido con su trabajo, muy amable y muy considerado con su cliente. Estoy mas que satisfecha de como llevo mi caso de compensacion al trabajador. Se los recomiendo encarecidamente para todos esos nuevos casos que se nesesita aser justicia.
Response from the ownerThank you Martha for your generous review. Please keep in touch.
Monica Granadeño
★★★★★
They were amazing easy to get in touch with answers all my questions I highly recommend
Response from the ownerThank you for your review of us Monica!
Rosa Alfaro
★★★★★
Ambleside I profecionales I effective
Response from the ownerMuchas gracias Rosa!!!
Rebecca DeMars
★★★★★
For being a first time workman's comp experience and not knowing what to expect. Jayme & Christian was very informative which made it a little easy to get through, everyone was very patient with me. I highly recommend this law firm
Response from the ownerRebecca, your comments make it all worth it for us. Thank you!
Christopher Dean
★★★★★
I hired Barkhordarian Law Firm in October 2021 for my workers' compensation case, and overall, I am pleased with their services. Although there were a few initial challenges, the professionalism and dedication of Legal Secretary Jayme and my attorney, Anthony Cho, truly stood out.Jayme was attentive and prompt in addressing any concerns, while Anthony provided comfort and expert guidance throughout the process, ultimately leading to a successful case resolution and settlement. Their unwavering commitment turned my experience with the firm into a positive one.Despite some minor areas that could use improvement, I appreciate the hard work and support provided by Jayme and Anthony. I would recommend Barkhordarian Law Firm to others seeking reliable legal representation. Thank you for making a difference in my case.
Response from the ownerWe truly want to thank you for your honest review Chris and will always strive to deliver quality legal work and service to all our clients. Thanks again.
Patricia Rodriguez
★★★★★
I am very happy with the result from barkhordorian . I appreciate their help with me - thanks for everything. May God bless my lawyer.
Response from the ownerThank you so much for the kind words Patricia. Please let us know if there is anything else we can help you with.
Lanecia Vital
★★★★★
I want to thank the office staff, as well as my wonderful attorney Christian Garcia for getting me the help I needed. Christian is very sufficient and great at his job. If I had to give a rating for both the office staff and my attorney (Christian) it would definitely be a 10 out of 10. Thank you guys so much
Response from the ownerWe strive to always deliver what you have described in your review Mrs. Vital. Thank you so much.
Amy Rudd
★★★★★
Christian Garcia is an amazing attorney and highly recommend him! He's very responsive and was very supportive during my case.
Response from the ownerChristian really is amazing! Thank you for the feedback.
kigh mayberry
★★★★★
Barkhordarian helped me so much , very honest and professional. Very great lawyer thank you.
Response from the ownerThank you for the feedback Kigh. We always aim to please.
Yami Alvarado
★★★★★
Excelente servicio el Abogado Cho un excelente representante !
Response from the ownerThank you Yami! Yes, Anthony is one hell of an attorney.
Lisimaco Vasquez
★★★★★
Hasta ahora puedo decir un buen abogado legal justo y consciente
Response from the ownerThank you Lisimaco! If there is anything else we can do to help, please let me know.
Joel Zelaya
★★★★★
Excelente todo- muy bien!
Response from the ownerGracias Joel!!!
Why Clients Trust Us
The Barkhordarian Law Firm offers a team of dedicated and aggressive attorneys in Los Angeles. We are passionate about our work and are committed to helping the people who need it most. Our founding attorney, Richard Barkhordarian, Esq. formed the firm after failing to find fulfillment as a business litigator and wanting to make a difference in the lives of individuals. Since the beginning, firm has prioritized serving those in need, especially employees who have been mistreated by their employers.
While many firms ignore their clients after signing them, our attorneys take pride in always maintaining close relationships with our clients. Returning your call, answering all of your questions, and updating you on the activities of your case are just as important to us as it is to you. In addition, our clients are never charged any upfront fees, and in the end if we do not get you any form of a settlement, we won't charge you a dime.
Los Angeles Lawyers
Handling Complex Cases
Dealing with injuries or employee issues can become overwhelming. We want to make sure you feel heard, understood, and protected. Our team of legal experts and attorneys have built a network of profficient and experienced medical and forensic staff that has helped us win for over 99% of our cases for our clients. We handle everything from employee rights, workers' compensation, auto accidents, to any and all other injuries. If you're looking for protection, justice, and big firm results, the Barkhordarian Law Firm is here to serve you.
Contact our team online or by phone at (888) 514-5112 to schedule a consultation today. Our firm is comprised of attorneys who've devoted their careers to helping those who need it the most.